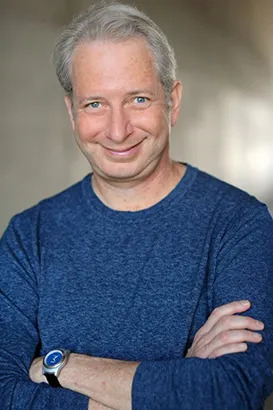 Steve's earned a rep as one of the best comedians around… He started touring in 1980 and has kept audiences laughing ever since. 
Comic Relief producer, Bob Zmuda: "One of the funniest I've worked with."
Appearances on The Tonight Show with both Johnny Carson & Jay Leno and on David Letterman.. Led to Showtime specials, (Laff-off winner), HBO and on almost every standup show out there.
Seasoned: Steve headlines country clubs, casinos, corporate events and private parties of all kinds: Birthdays, anniversaries, awards ceremonies, fund raisers, weddings, bar / bat mitzvahs and holiday shows. He can mc, customize material and work the crowd. 
Steve's worked with: Leno, Seinfeld, Ray Romano, Drew Carey, Ellen, Bill Maher and many more. 
Seinfeld: 'Mittleman is always funny !' – Steve Martin: 'He's funny!' Johnny Carson: 'My kind of comedian!'
Variety: 'Mittleman is so funny!' People: 'One funny guy!' Chicago Tribune, Allan Johnson: 'Mittleman's forte, clever jokes delivered in a totally charming, manner.' the LA Times, Duncan Strauss: 'Clean, clever material.'
Routines On: Traveling, newlyweds, marriage, dating, cruises, Europe, LA, sports, fishing, restaurants, family, his ex, getting engaged, birthdays and being a class clown.  When you hire Steve, you'll hear more and be glad you did. 
Steve consented to be a star on ABC's Extreme Makeover:  'Who knew ABC stood for 'a bigger chin?' 'My worst fear? They cancel the show in the middle of my surgery.
Steve's been on numerous sitcoms and movies, ie. The beloved hit film 'Roxanne' (as Ralston, one of the firemen) with Steve Martin… And about 50 commercials.
Mittle-Math: Steve's honed his skills over 25 years, thousands of shows and millions of laughs.